Front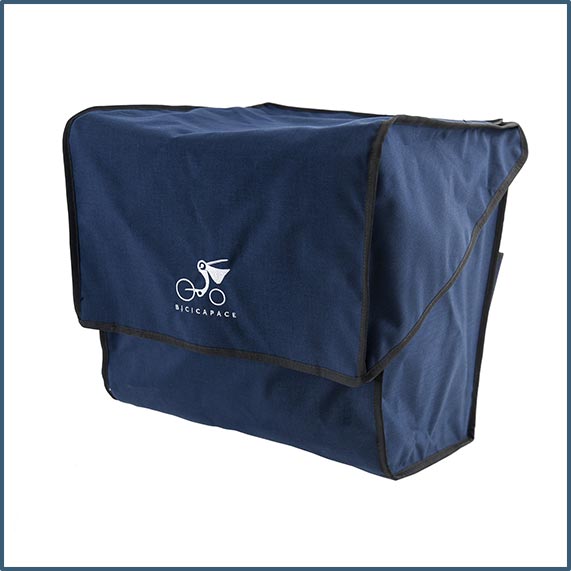 CORDURA FRONT BAG
80 lts volume, 15 kg load, front bag in Cordura Green or Blue
(with an upcharge if ordered with the bike, available for E-Classic, Classic, E-Justlong and Justlong)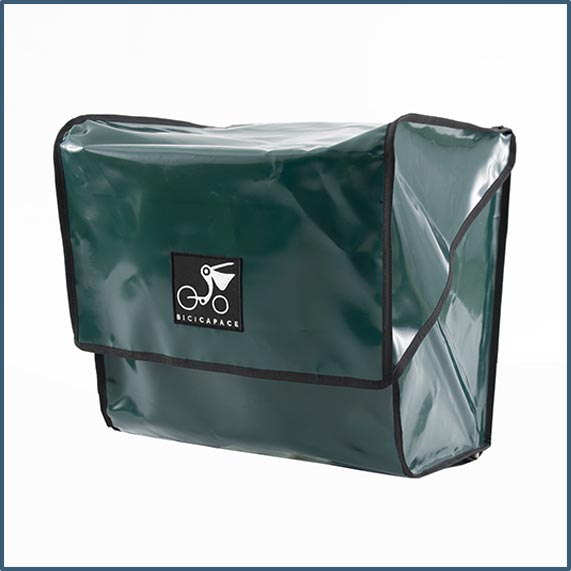 PVC FRONT BAG
80 lts volume, 15 kg load, front bag in PVC Green or Blue
(free of charge if ordered with the bike, available for E-Classic, Classic, E-Justlong and Justlong)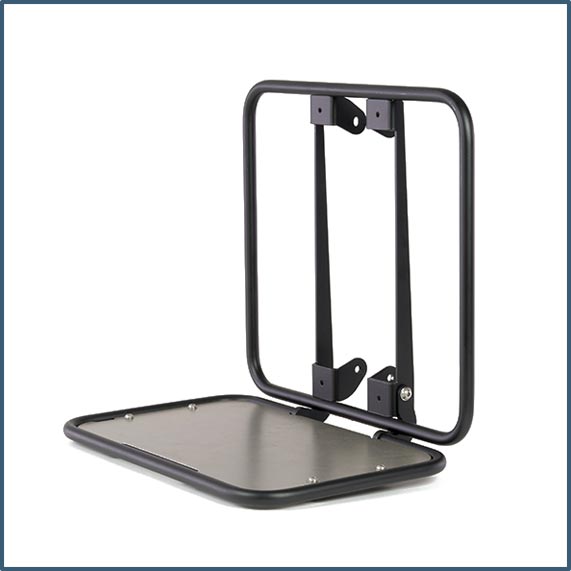 FRONT FLATBED
25 kg load, large and bolted front flatbed in Black 
custom color on request
(free of charge if ordered with the bike, available for both Compact and Justlong families)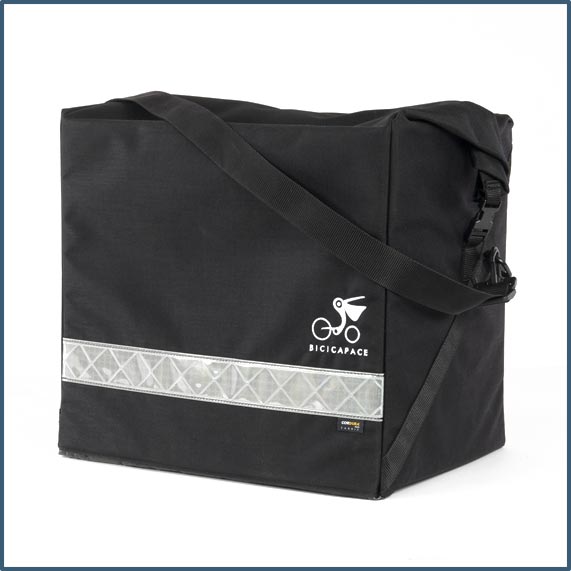 FRONT BAG for FLATBED
New Bag for flatbed in Cordura Black fabric with two inside section to better distribute the load, 60 lts volume, 19 kg load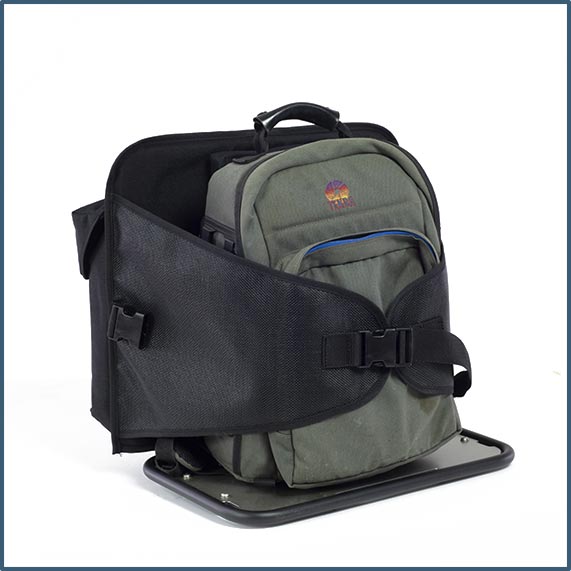 POCKETS for FLATBED
New pockets for flatbed in Cordura Black fabric with a belt to grip what you carry on the front. Very practical and handy!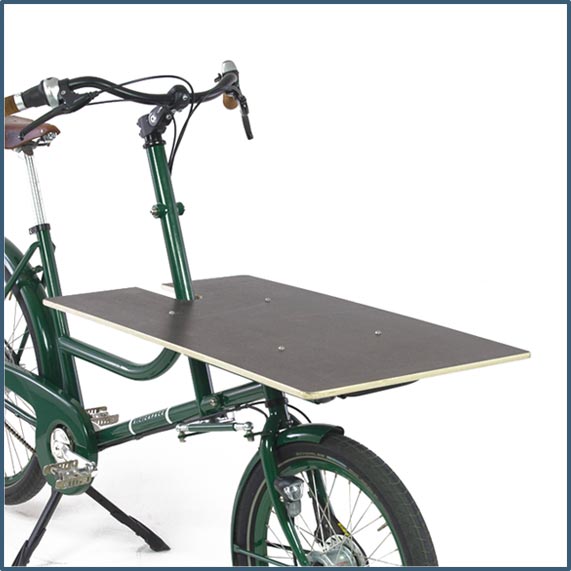 PELICAN BOARD
Large front wooden board, 
max. 65 kg. load
(Available for Pelican models)
Rear
(only available for Justlong models)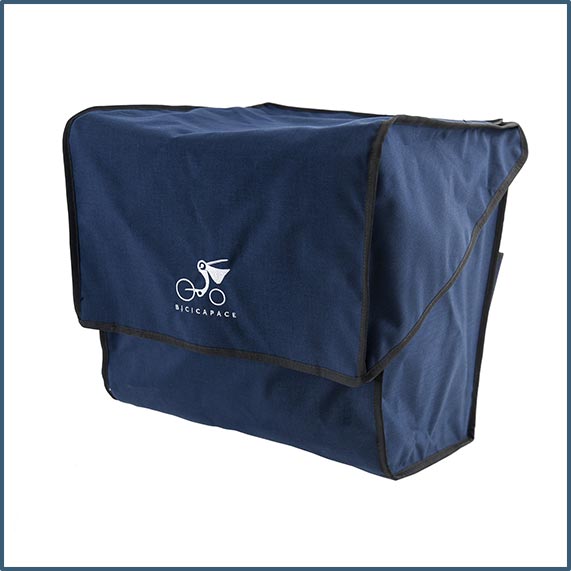 REAR BASKET
On the JL tail, with a foldable black cloth that you can open to carry all you need, 65 kg load
(child seats can be mounted inside the basket)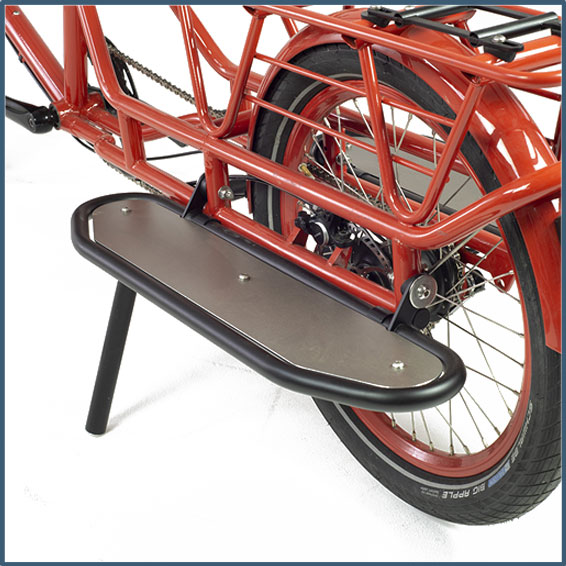 FOLDING RUNNING BOARDS
On the JL tail to help children seating on the rear and having a comfortable ride.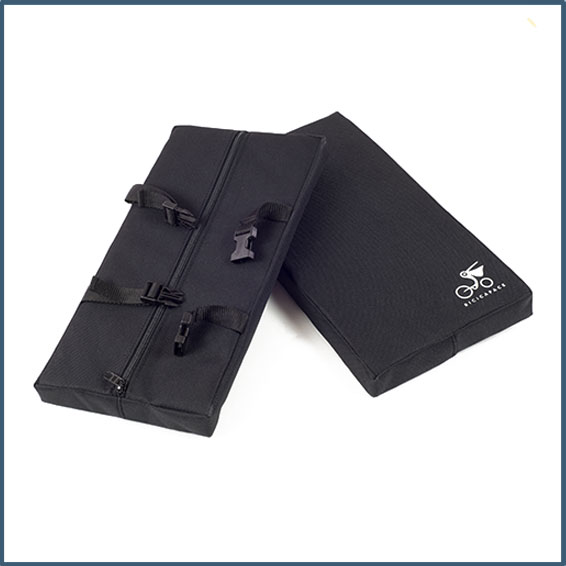 CUSHION
On the JL tail you can put 2 Black cushions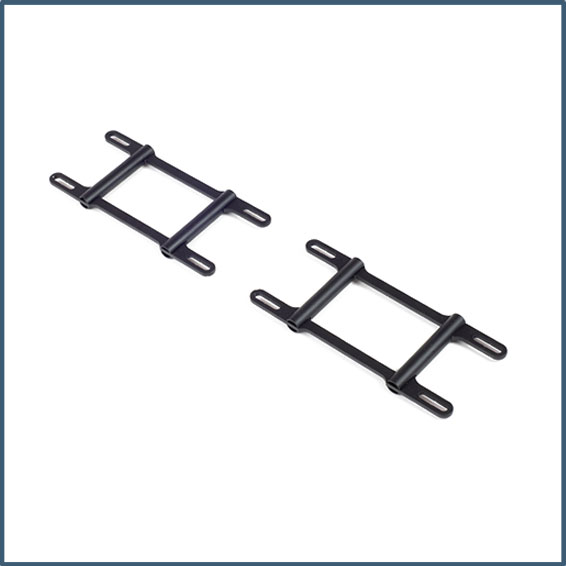 YEPP ADAPTER
It's an adapter to mount Yepp Easyfit child seats on the JL tail
Child Pack: includes rear basket, folding running board and 2 cushions or 2 Yepp adapters
More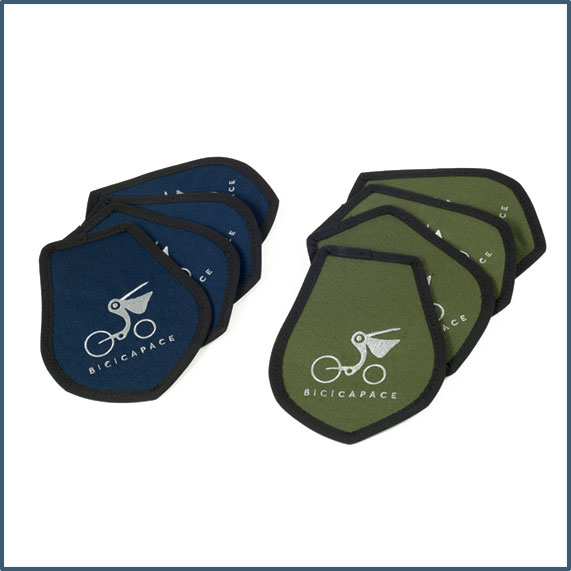 MUDFLAP
Available in Green, Blue or Black Cordura
(available for all the models)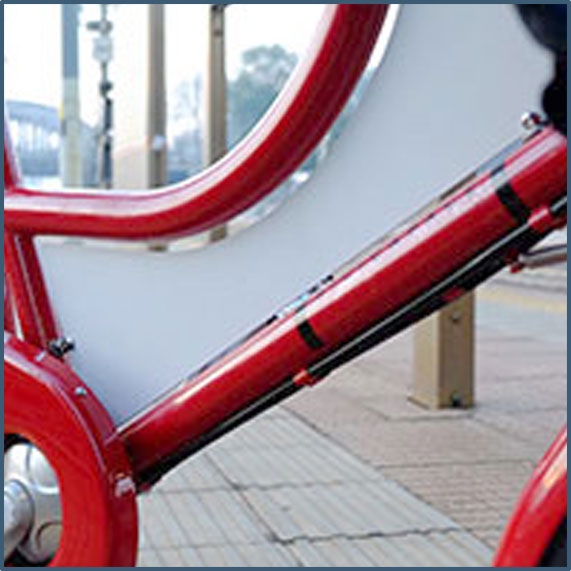 BILLBOARD
A customize advertise that can be mount inside the triangle
(Available for E-Classic, Classic, E-Justlong and Justlong)
Frame Lock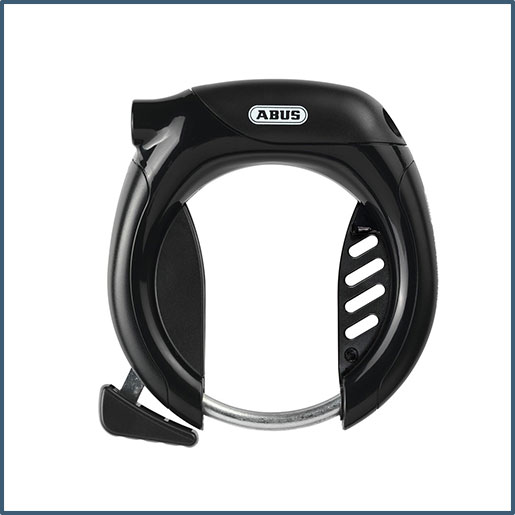 FRAME LOCK
Abus frame lock
(available for Classic, Sport and Pelican models)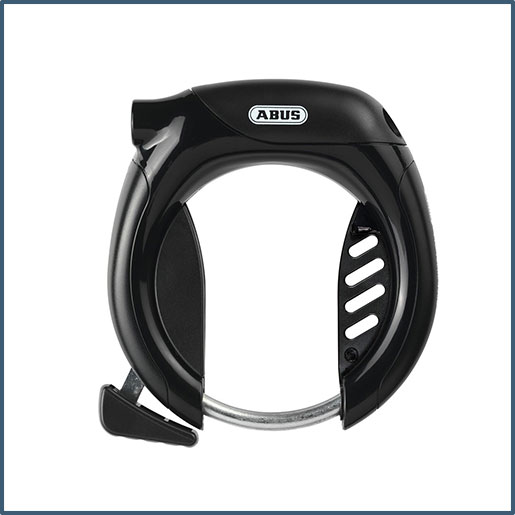 MID-STAND FRAME LOCK
Abus mid stand frame lock with a special adapter for Bicicapace
(available for Justlong models)
Rear racks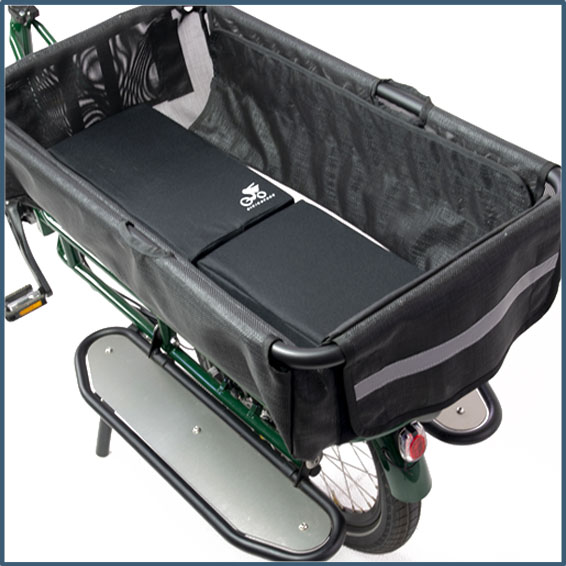 REAR RACK
Standard rear rack in Black
Max 25 kg.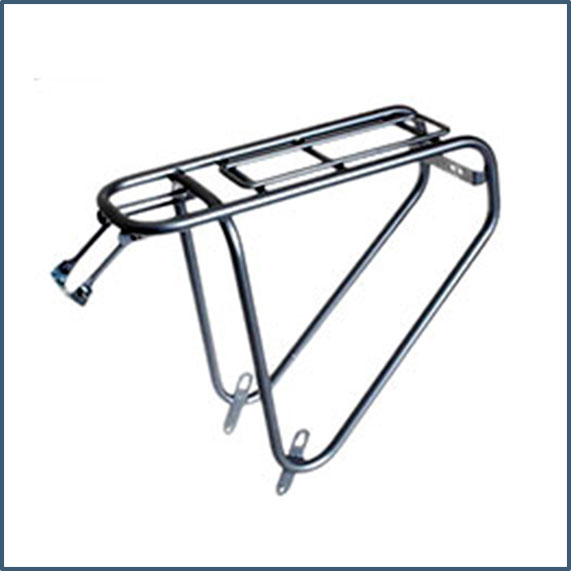 STECO REAR RACK
Steco rear rack Black
Max 25 kg.

(custom color on request)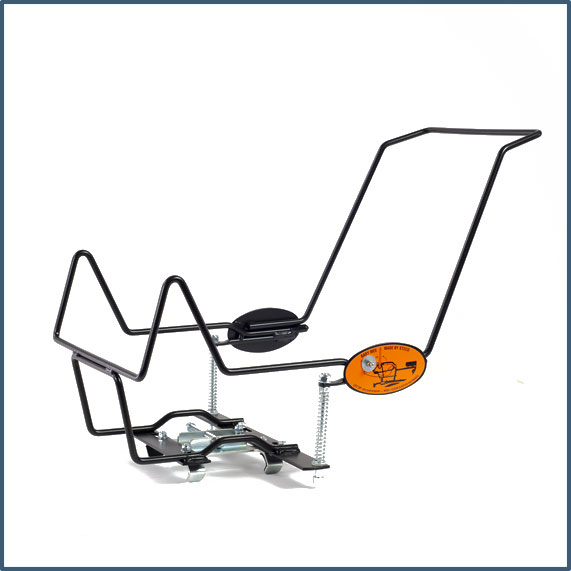 STECO BABY-MEE
Infant car seat support for baby 0-18 months
Max 10 kg.
Puncture protection tires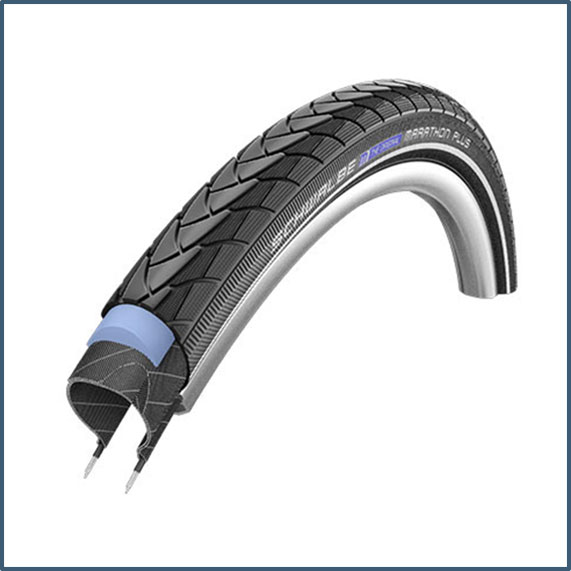 SCHWALBE MARATHON PLUS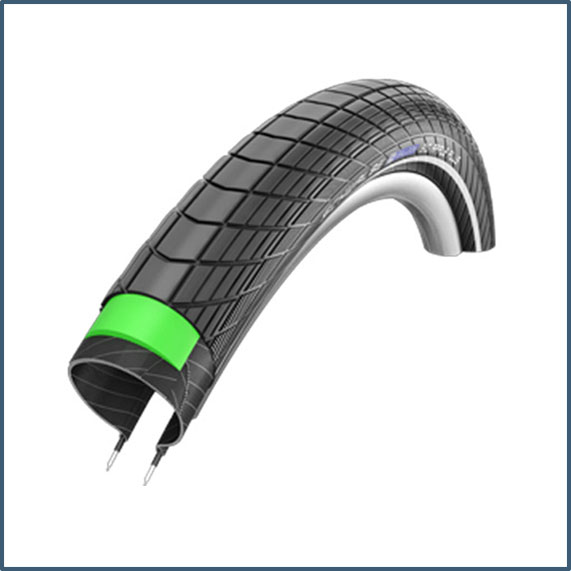 SCHWALBE BIG APPLE PLUS / BIG BEN PLUS
Motors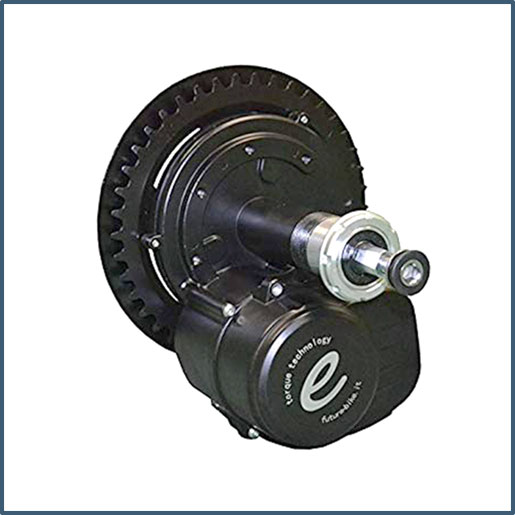 ACTIVE TORQUE
Mid motor Tongsheng TSDZ2 250w with Carbon Battery.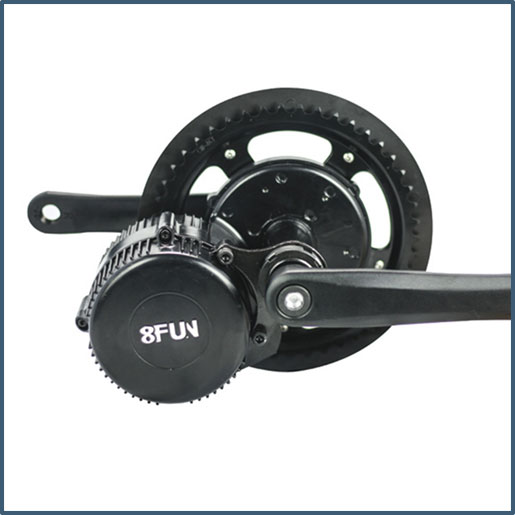 BAFANG
Bafang mid motor 250w with Carbon battery.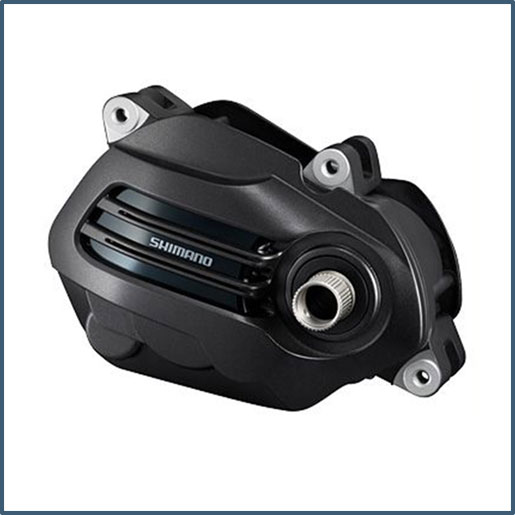 STePS E6100
Shimano E6100 STePS integrated motor 250 w with 418wh battery.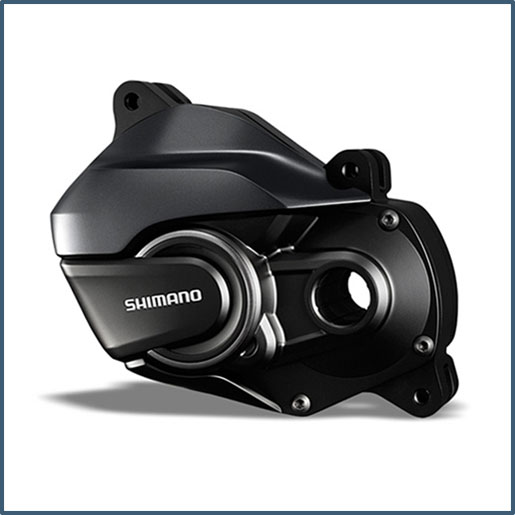 STePS E8000
Shimano E8000 STePS integrated motor 250w with battery 418wh.
Hubs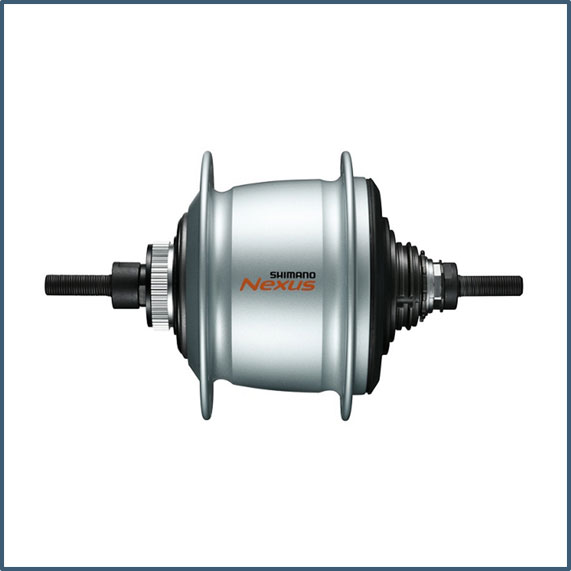 NEXUS 8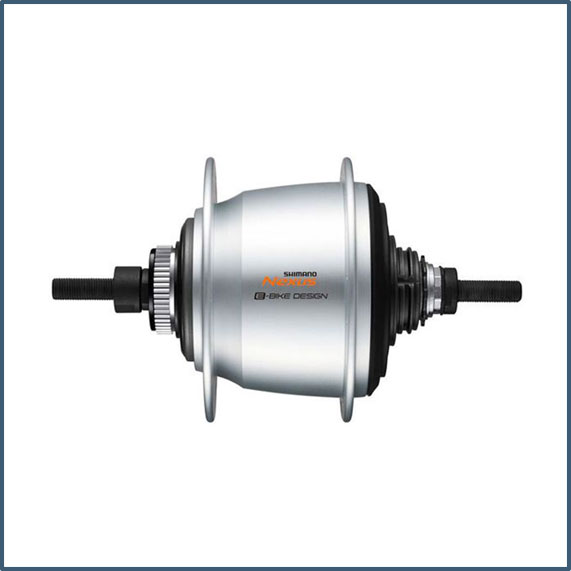 NEXUS 5
E-bike dedicated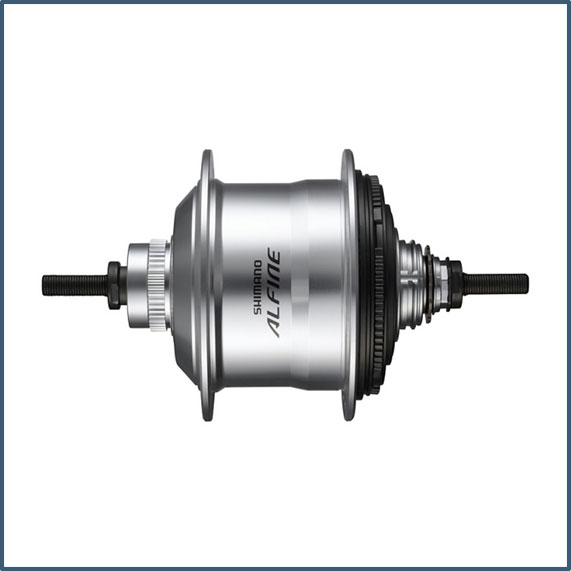 ALFINE 11
Child seats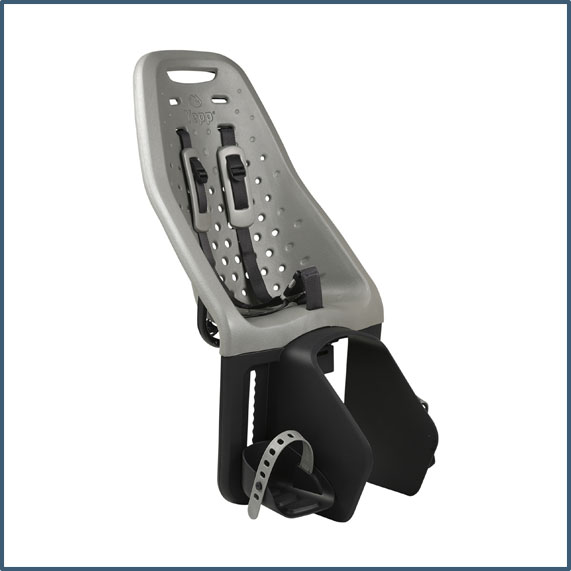 REAR – Yepp Thule Maxi
Max 22 kg, in Silver or Black color, possible Easyfit system.
(available for all models)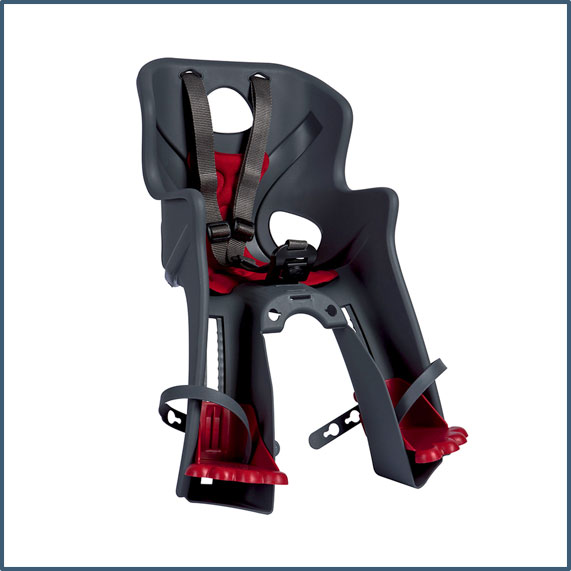 FRONT – Bellelli Rabbit
Max 15 kg, in Grey color, with special bracket and quick realease
(available for E-Classic, Classic, E-Justlong and Justlong)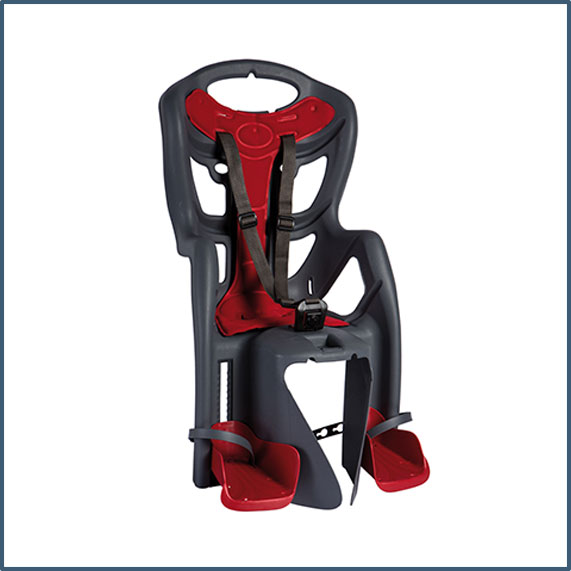 REAR – Bellelli Pepe
Max 22 kg, in Grey color, with standard clamp for rear rack
(available for all models)